About PMF.. name and mission. It's very likely to think the name Poor Man Friend has something to do with poor people so let's explain the name a bit more. For Jamaica's impoverished farmers, growing 'poor man's friend' is one of the few sure ways of earning money. To the Rastafarians the name Poor Man's Friend is an alias for ganja the healing of the nation. We just liked the name for a Reggae band because it sounded good and because of it's link with the island Jamaica. Instead of farmers we are the musicians, so to speak, growing a Reggae band named Poor Man Friend. Poor because Reggae music is poor in the Netherlands (i.e hardly airplay). Man where we recall upon mankind to heal the nation by building a strong base for brotherhood and oneness. Friendship to create harmony amongst one another. Let us come together! Unfortunate there's still the system in between that decides how people live or should live. If you dig deep you'll notice that even the best Reggaemusic gets somehow concealed by Babylon to be pushed into the background. Luckily the music is getting more exposure in these days where the dancehall oriented artists reach a much wider audience than the original artists did two decades ago. Poor Man Friend is making and spreading authentic Reggae that sounds Jamaican. A multicultural collective playing popular Jamaican Reggae riddem's beside own unique Reggae material as well. Poor Man Friend is a foundation based on Irie Reggae vibes pure for pleasure and nothing more than that. It means we shall continue working with strong inspired artist in this area. We love the music and the mission shall have to bring right feelings to as much people as possible. The best thing to make us live as one..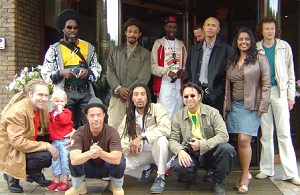 Poor Man Friend 2004 in front of the Hotel "Van der Valk" nearby the Reggae Sundance festival area (Eindhoven).
Supporting great shows in Germany 2003 together with Yellowman, Bushman & Pato Banton we where very happy to open the big Reggae Sundance 2004 festival in the Netherlands! (Click Image on the right)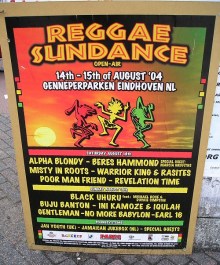 One of the greatest Reggae festivals in Europe

More Pictures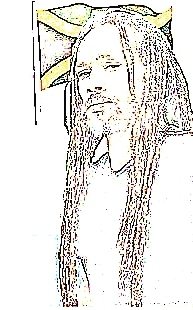 Brother Luciano Pinedo.
Front and backstage PMF support!